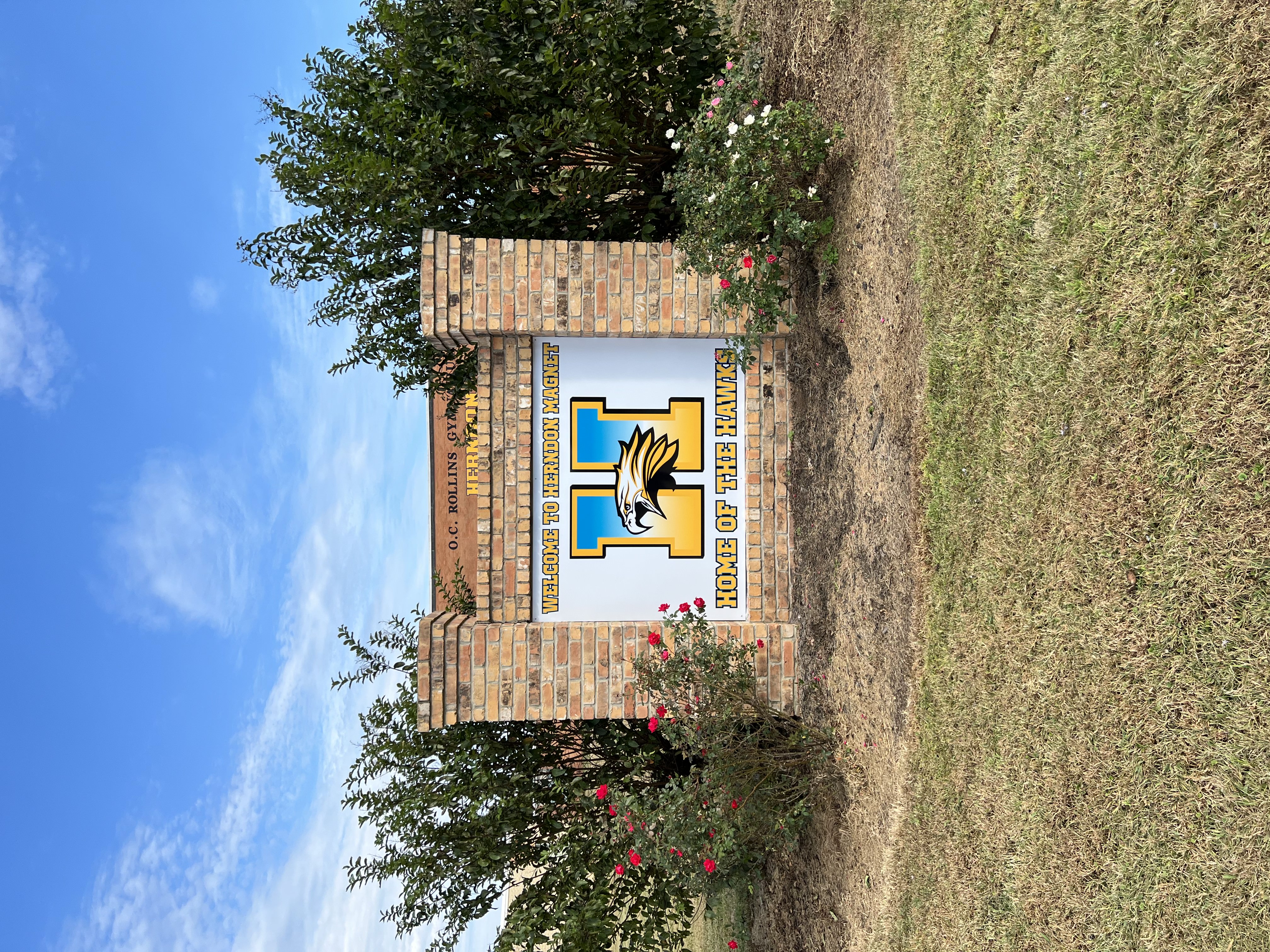 Where Excellence is Our Minimum Standard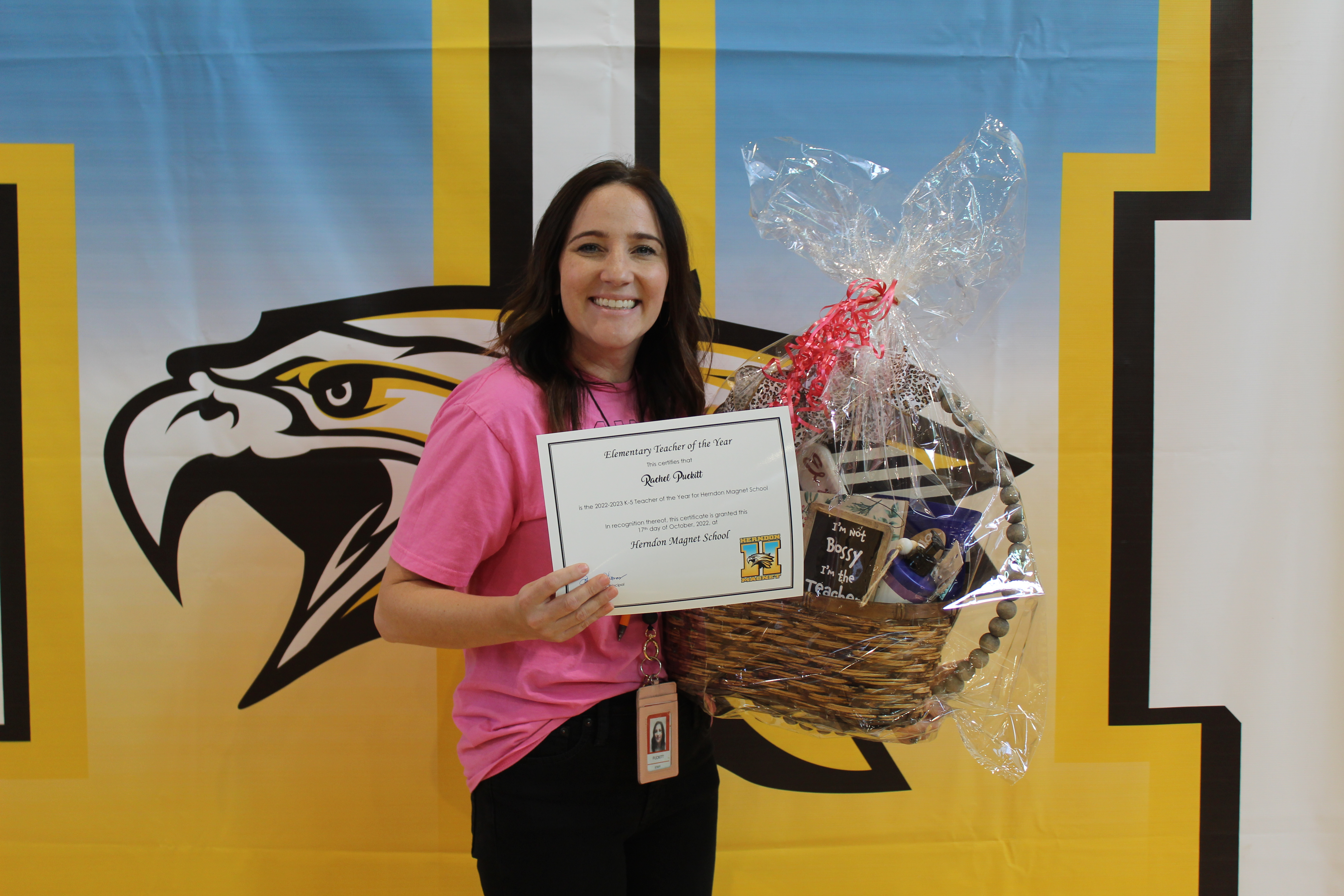 Elementary Teacher of the Year, Rachel Puckitt. -Rachel has been teaching math and science for 17 years. She is married and they have 3 wonderful children, two of which attend HMS. Rachel received a Bachelor's of Science in Mathematics Ed. in 2005 and a Master's in Education Leadership in 2021.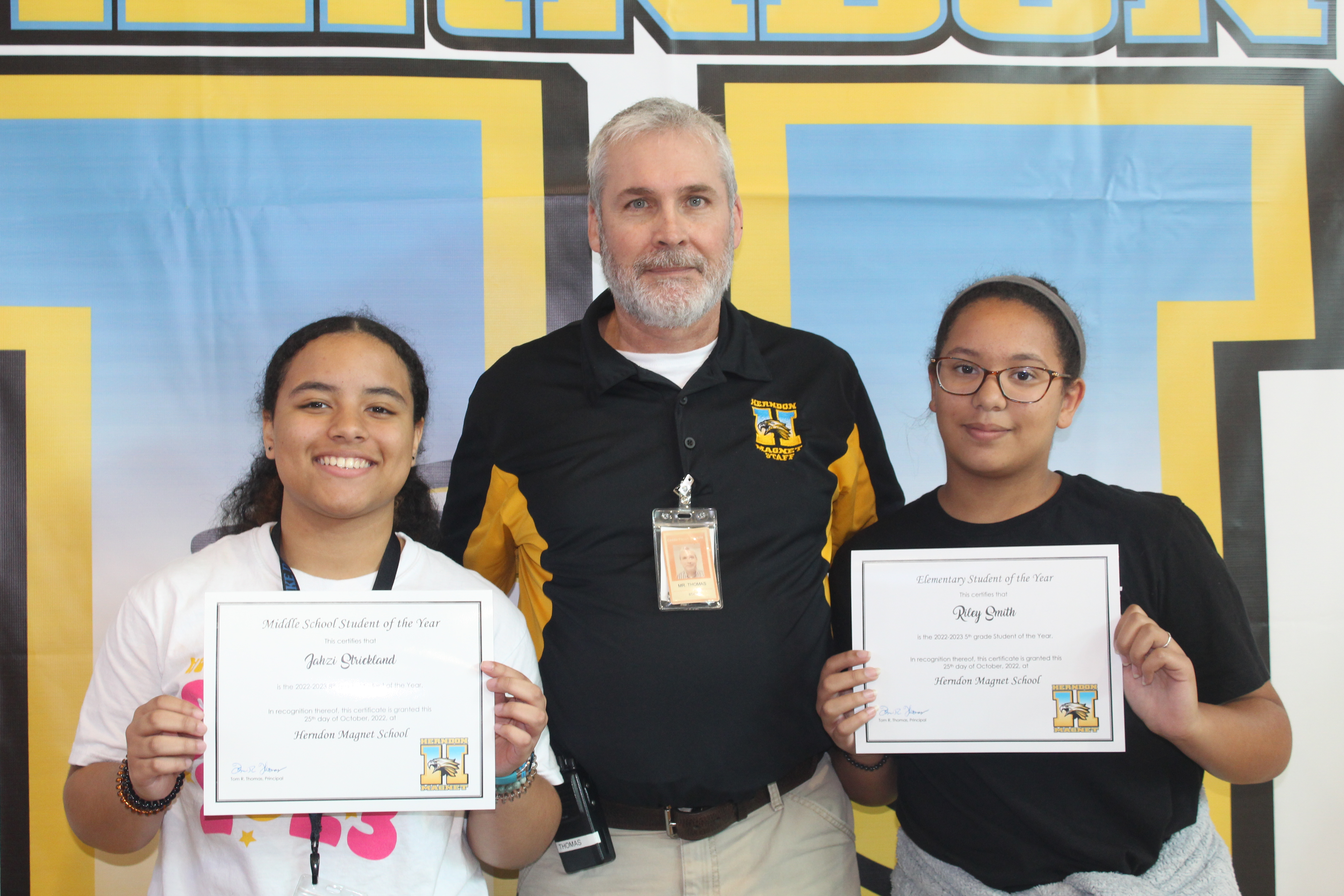 Students of the Year, 8th grade, Jahzi Strickland (left) and 5th grade, Riley Smith (right)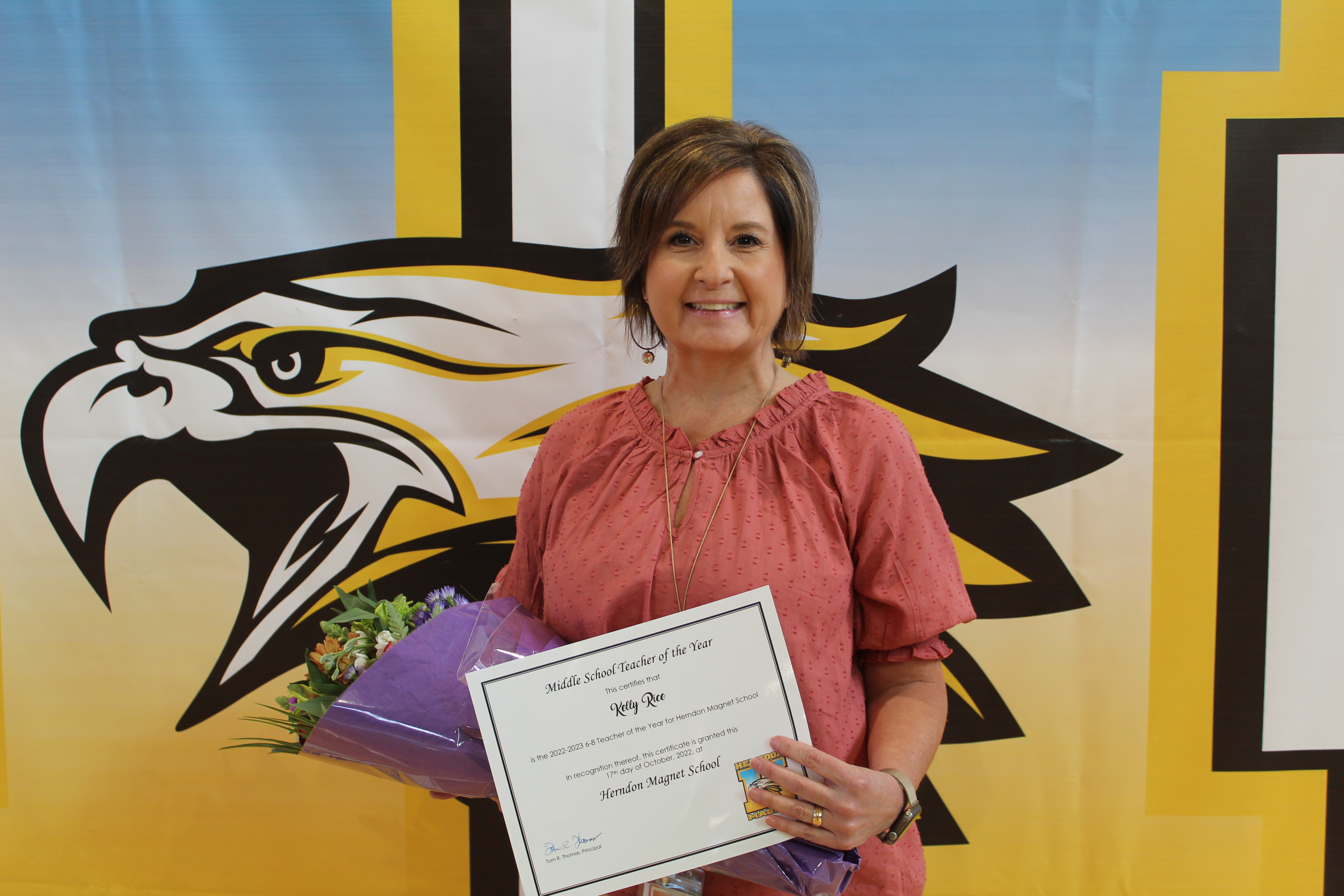 Middle School Teacher of the Year, Kelly Rice. -Kelly has been married to her husband, Ronnie, for 27 years. They share two children and a new granddaughter named Rory. Kelly has a Bachelor of Arts degree in education and has been teaching for almost 29 years.